The new production line of the Volkswagen Group brand will include electric vans and SUVs, with production to begin in 2026.
Volkswagen said this week that it will produce electric vehicles in South Carolina for its upcoming Scout Motors brand. The electric vehicle factory will be VW's second in the US, but it will only produce Scout models.
⚡ New e-car factory for the U.S. 🇺🇸 #Scout Motors plans to produce electric pick-up trucks & rugged SUVs from 2026 in South Carolina 🏭 🚙 $2B investment, 4,000 new jobs & more choices for our U.S. customers. 🎉 Big part of growth program for North America. @SCGOV @henrymcmaster pic.twitter.com/PnjRhWjPWs

— Volkswagen Group (@VWGroup) March 3, 2023
The $2 billion Scout vehicle assembly facility will be built in Blythewood, South Carolina, according to the announcement made by VW's board of directors. In 2026, the factory is slated to start producing the Scout, an electric pickup truck, and an SUV. When fully operational, the new Scout EV plant will be able to produce more than 200,000 cars a year while adding around 4,000 jobs to the local economy. A VW official confirmed to Automotive News that these will all be Scout vehicles and not EVs for other VW brands.
Volkswagen currently has a factory in Chattanooga, Tennessee. The company revealed in May of last year that it would invest more than $7 billion in North America over a five-year period to "boost its product portfolio, regional R&D, and manufacturing capabilities" on the continent. Construction of the ID began by Volkswagen. 4 will open in Chattanooga in July 2022 with a monthly production capacity of 7,000 EVs. Until 2023, this figure should increase. The automaker also established a battery engineering lab in Chattanooga last year, and has declared its intention to "upscale" battery cell production in the US.
With the $71 billion announcement last May, VW made other commitments that the new Scout plant fits into. When first announced, VW promised to offer more vehicles besides the US-made IDs as well as the ID4 in 2022. "New electric SUVs starting in 2026," according to rumors. In addition, VW has mentioned building a new battery plant in Canada. VW also makes electric vehicles in Europe and China.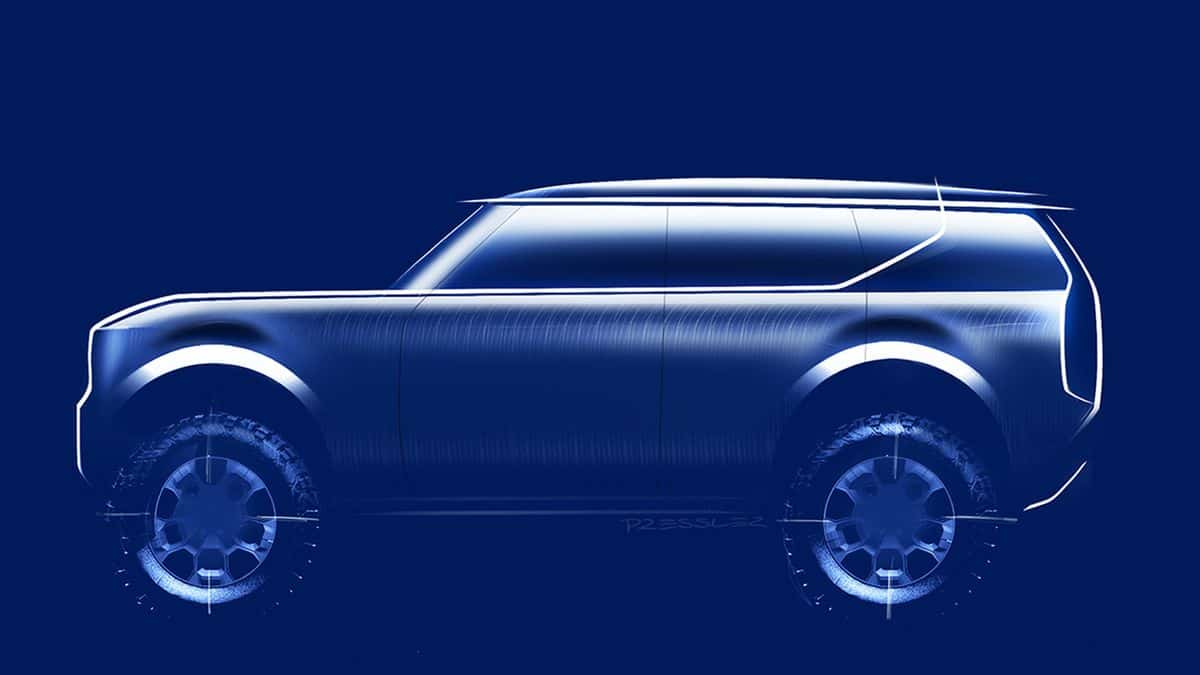 #image_title
In 2021, VW acquired Navistar, the company that had previously been International Harvester, the maker of the original Scout, and with it, ownership of the Scout brand. In 2022, VW formally relaunched the brand. Scout Motors CEO and former Volkswagen Group of America CEO and Chairman Scott Keogh wrote on LinkedIn about the plant, stating that "what started in 1960 is complete today. With an all-electric platform, Scout is redefining a more of the adventures that an off-road vehicle can offer. Today, putting a major American icon on the road is more feasible than ever."