The Mazda CX-70 will have two rows of seats and will be smaller than the Mazda CX-90
That's right, Mazda has confirmed that the Mazda CX-70 will launch in late 2023. Mazda unveiled the CX-90 yesterday, but it won't be the only new model coming out this year. Mazda confirmed to Motor1.com that the automaker plans to expand its lineup with another crossover. This is called the CX-70 and uses the CX-90 platform.
Also the Mazda CX-70 will be smaller than the company's latest crossover car and will offer two seats. The CX-90 will be the first American encounter with the automaker's 3.3-liter turbocharged inline-six engine, but with the arrival of the Mazda CX-70, it won't be the only one. The powertrain combines 340 horsepower (253 kilowatts) and 369 pound-feet (500 newton meters) of torque, and Mazda makes all-wheel drive standard regardless of the vehicle's engine choice. Mazda also offers the crossover in a plug-in hybrid configuration, combining a 2.5-liter four-cylinder engine with a 17.8-kilowatt-hour battery and electric motor to produce 323 horsepower (241 kilowatts) and 369 pound-feet of torque. . .
Mazda is likely to use both engines in the new CX-70, but not much is known about the model. When Mazda released the CX-60, it was equipped with a 3.3-liter gasoline engine. A company representative told CarExpert that the unit will arrive in the US with a different specification. America inside the CX-70. The automaker could give each new powertrain upgrades to the smaller crossover, increasing its distance from the CX-90 in the lineup.
It's also unclear how the CX-70 will compare to its platform partner. Many of Mazda's new models share similar styling cues, and we expect the CX-70 to do the same. Mazda Chairman and CEO Jeff Guyton told Autoblog that the old CX-7, built between 2006 and 2012, would be the closest thing to the CX-70, but that's an exaggeration.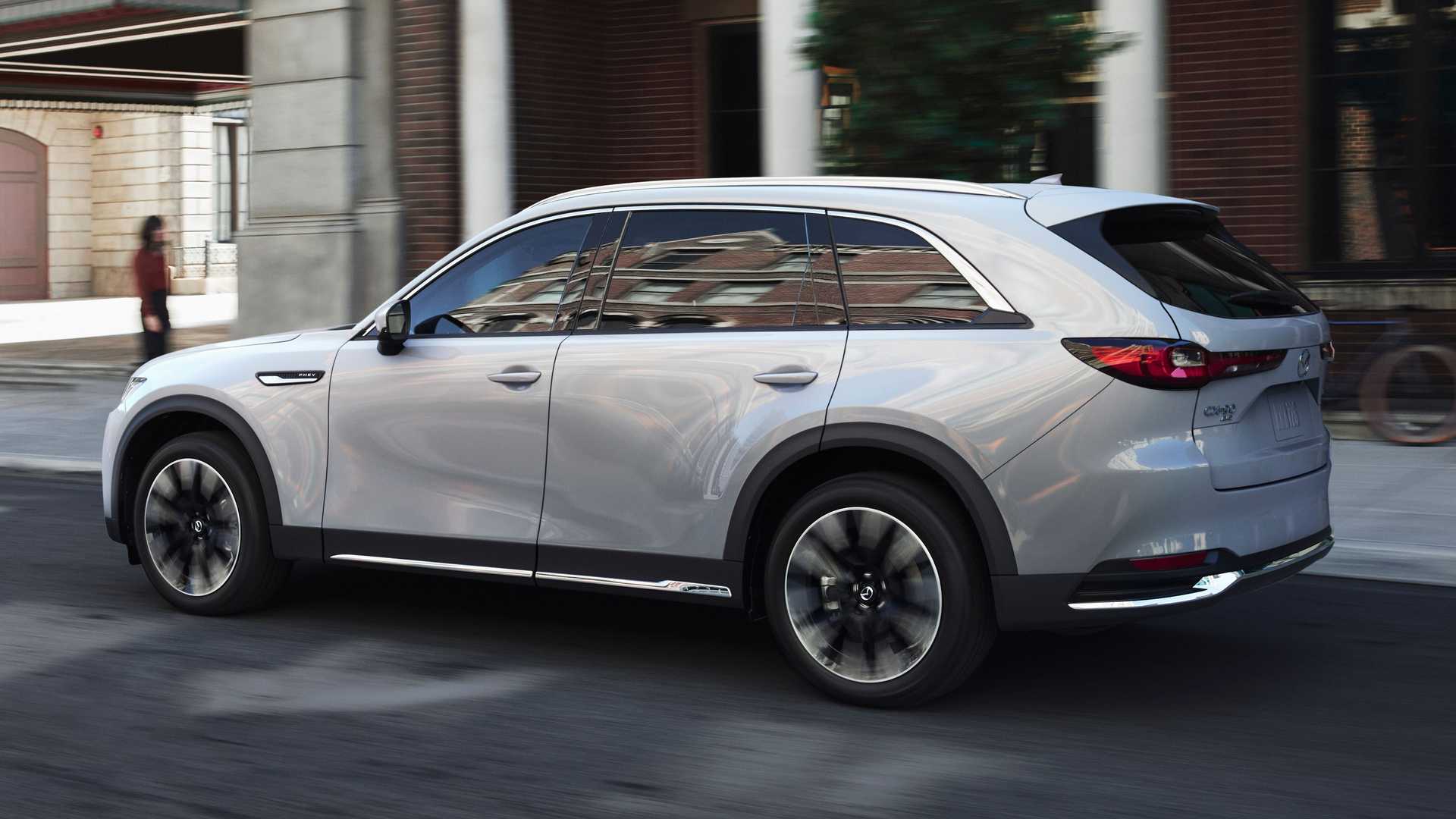 Guyton told the publication that Mazda will introduce the CX-70 this year. Unfortunately, the automaker did not provide an exact date. We also don't know when the CX-90 will go on sale, other than later this year. Mazda is a small automaker in a competitive industry, and styling is one way it stands out. Now these new models need to be delivered to the showroom for customers to purchase.