Rivian once again increased its quarterly electric vehicle production and deliveries to new record levels in the fourth quarter of 2022.
During the period, the company produced 10,020 battery electric vehicles (BEVs) at its plant in Normal, Illinois, 2,657 units (or 36 percent) more than in the third quarter. Compared to a year ago, sales increased 10 times (1,003 BEVs were produced in Q4 2021).
In the case of vehicle deliveries, Rivian reported 8,054. This is an increase of 1,470 (or 22 percent) over the third quarter. Production appears to be improving significantly faster than supply. Rivian delivered 909 BEVs a year ago.
Rivian didn't reveal specific models, so these are the totals for the three BEVs: the R1T pickup, the R1S SUV, and the Amazon EDV 700 pickup. We can only imagine that the R1T remains Rivian's best-selling model, but there's no official confirmation.
Results for Q4 2022 Rivian (YoY):
Production: 10,020 (up 899%)
Shipments: 8,054 (up 786%)
Through 2022, Rivian produced 24,337 electric vehicles and delivered 20,332 to customers.
Rivian YTD Results (year-over-year change):
Production: 24,337 (1,015 in 2021)
Deliveries: 20,332 (920 in 2021)
That means the company missed its 25,000-unit annual production guideline, which it may have had to repeat several times last year to achieve.
In total (as of Q3 2021), Rivian has produced over 25,000 EVs and delivered over 21,000. Almost all production so far has been for the US market (shipments to Canada begin in November). .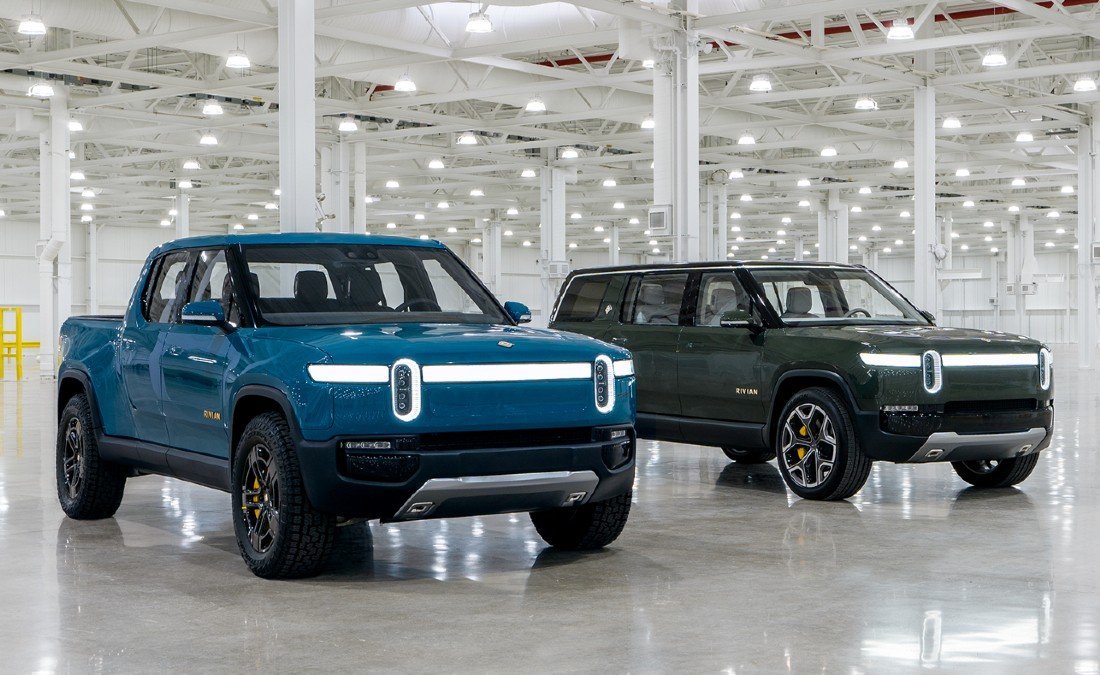 We could also see that deliveries are slightly behind production, reaching around 4,000 units by the end of the year. On the plus side, Rivian should already be able to produce more than 40,000 units per year, assuming fourth-quarter production rates, and that number is expected to rise further. We don't know for sure, but a potential target for 2023 could be over 50,000 BEVs. R1T/R1S pre-order numbers in US Canada, up to 114,000 (net) by November 7, 2022. Additionally, Amazon has 100,000 vans in its fleet (including 10,000 originally planned for 2022). As production ramps up, Rivian is also expanding its proprietary Rivian Adventure Network (RAN) DC fast charging network.