Unlike the United States-focused Boy Scout revival,
This will be a global instrument. Just a few months ago, Volkswagen announced that it was not interested in releasing an SUV version of the Amarok to copy the mechanically related Ford Ranger/Everest. But a senior member of the global product management team now suggests that the folks in Wolfsburg may have second thoughts about separating the SUV from the midsize truck. Petr Sulk told WhoCar that separating the family from the workhorse would still make sense.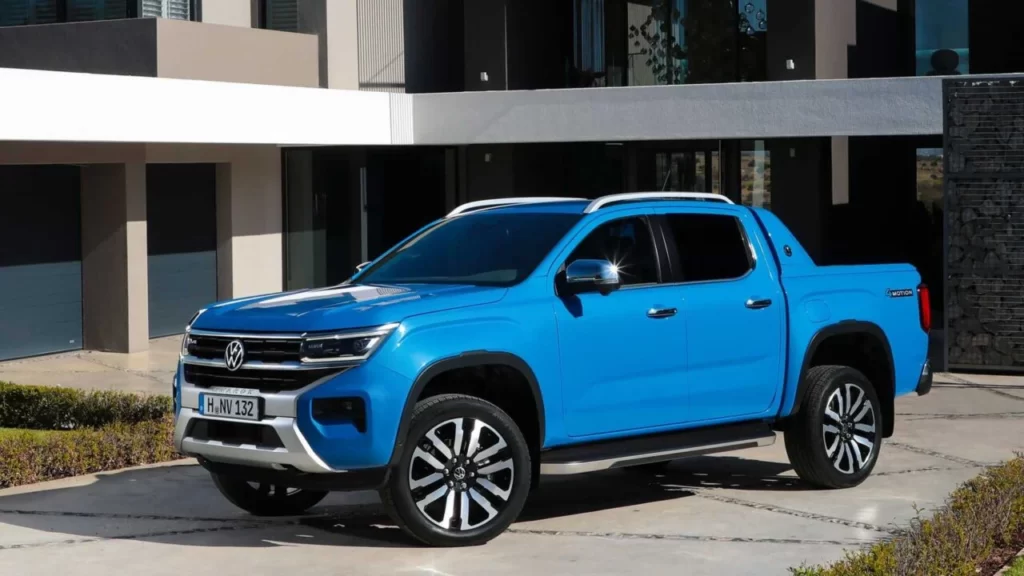 VW is working on an all-electric Amarok that could create an SUV variant to pay costs through development and create a viable business model. Company officials point to the close relationship between the Everest and the Ranger, saying the two are 80 percent alike. This is apparently similar to the situation with the basic Amarok SUV.
However, to do that, the Blue Oval first had to launch the Everest EV. "[A rigid SUV] wasn't in [the Commercial Vehicle Association's] previous discussions [with Ford], so we literally told them we weren't interested in [that type of vehicle]. [But] I thought [that] ] an SUV] made sense if we were going to get anywhere near [Ford's] battery in terms of electric vehicles.
Petr Sulk explained that the zero-emission Amarok SUV will not conflict with the revival of the Scout name, as the latter will be targeted primarily for the US, with the pickup and SUV planned for 2026. This potential electric SUV from full-bodied with the frame mated to the rugged Everest would have worldwide appeal, so it wouldn't risk cannibalizing sales.
Meanwhile, this week VW announced plans to launch an electric SUV based on the MEB+ platform. Dubbed as a high-volume product, the mystery model will be assembled in Wolfsburg alongside the ID.4 and ID.5. The German marque says it will be roughly the same size as the Tiguan and will go into production in early 2025 after investing €460 million in the factory. Part of the funding will be used to add the necessary changes to ID.3. Renovation of assembly lines.